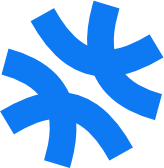 UnifyStack
Lightning Fast Service Recovery.
Stop searching for data across your stack to mitigate incidents and let the data come to you.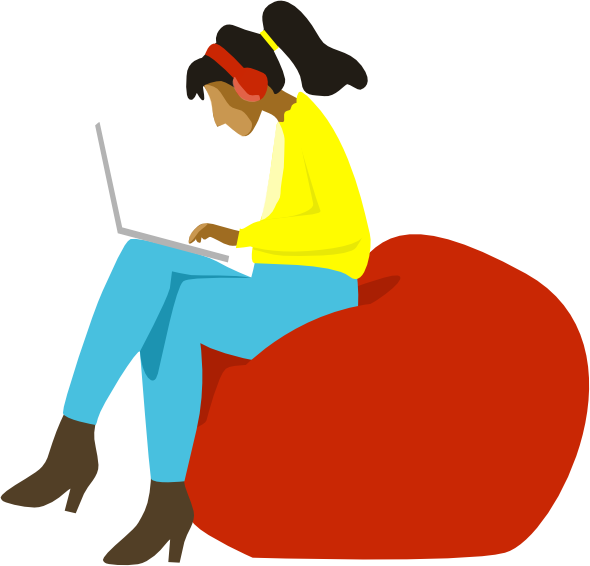 Empower your SREs and maintain healthy services
Create event-driven workflows that unify all data relevant to alerts from your services and infrastructure into a single view for your SREs.
Your system has a lot of moving parts and is constantly changing. Finding the right data from the right source to understand and fix incidents is time consuming.
Use UnifyStack to give your SREs a 5x boost.
There's More!
We don't just unify your data, we allow you to take action on it too. Check out some examples below: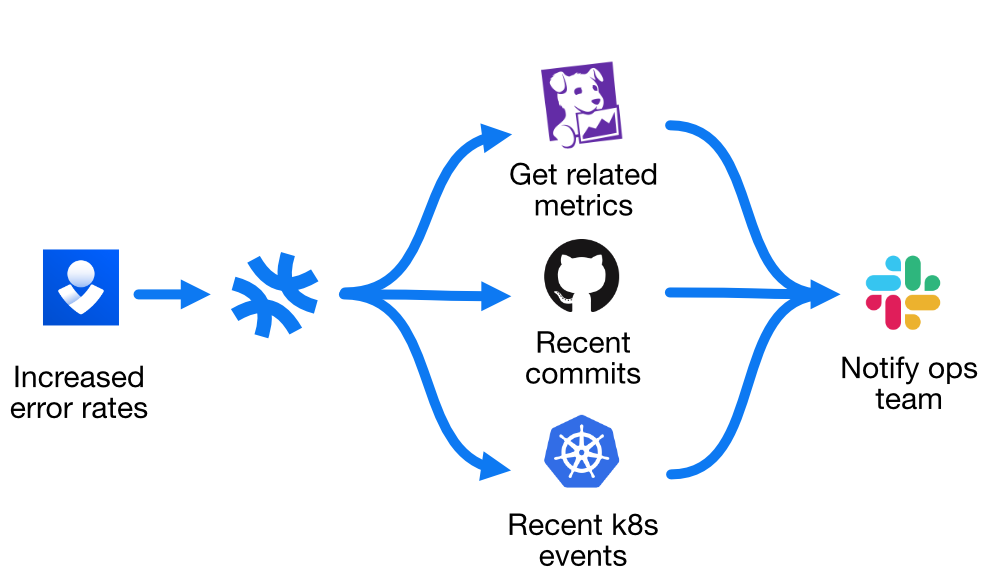 Improve time to mitigation
Automatically gather data and help your on-call get to mitigation faster.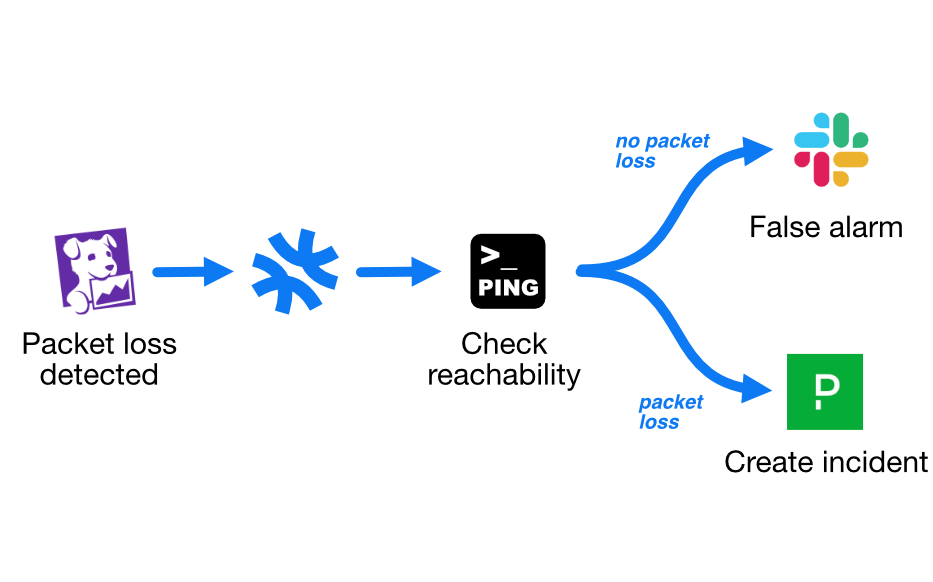 Eliminate false positives
Test on demand and make sure all your alerts are actionable.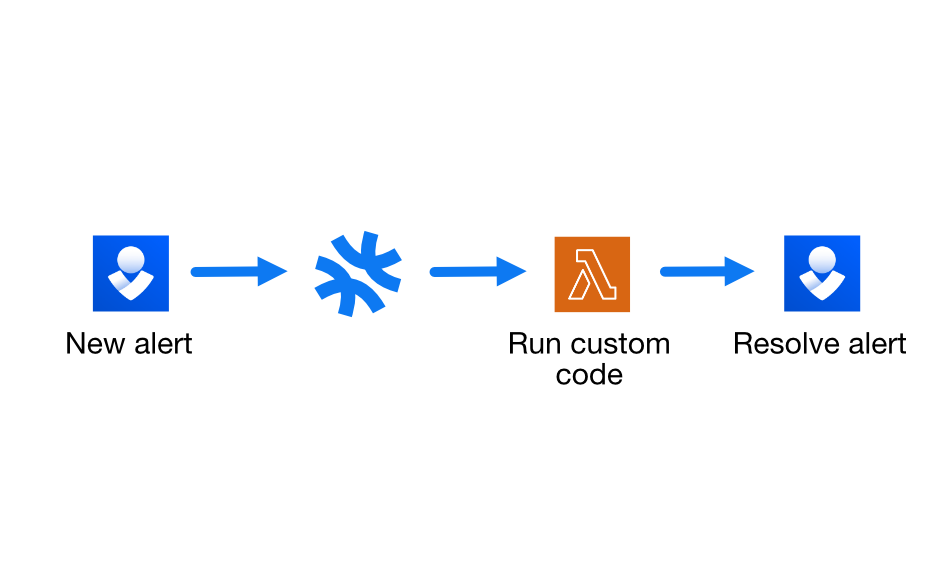 Run custom code
Run custom application specific code in response to incidents.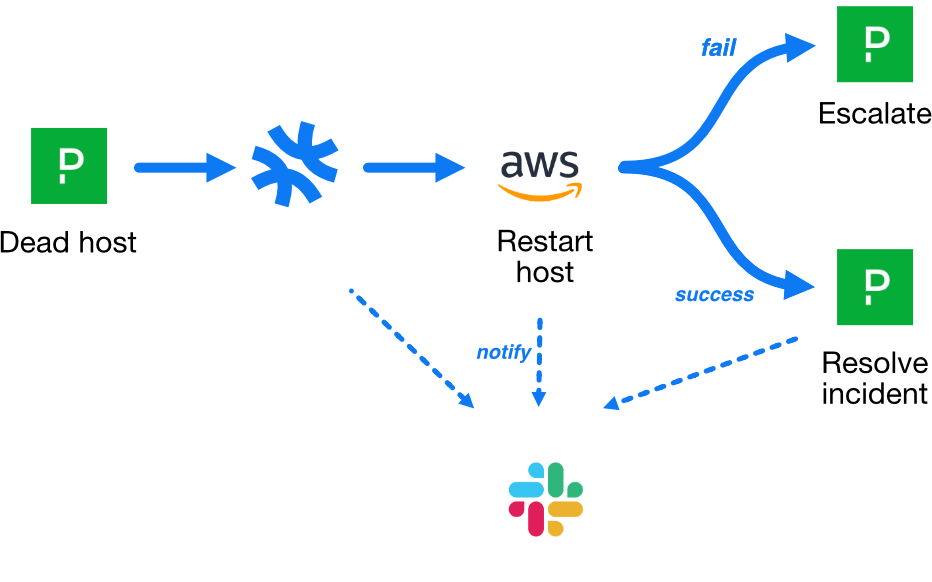 Reduce toil
Build automated remediation actions for your known issues.
Previous
Next
Improve time to mitigation
Eliminate false positives
Run custom code
Reduce toil
On-call Made Easy
Allow your engineers to go back to sleep faster.
Or avoid waking them up in the first place.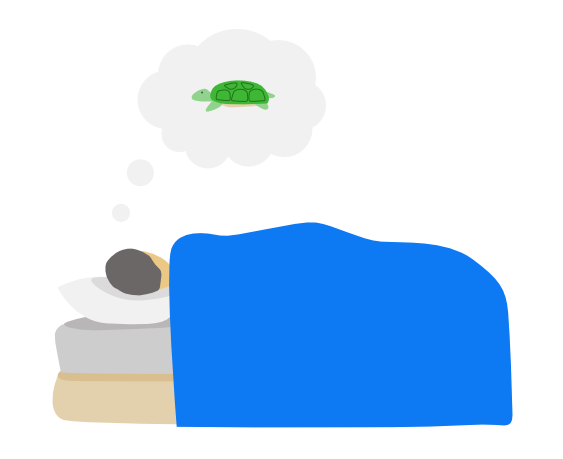 Plug And Play
UnifyStack works with the tools/services you know and love.
Plus, we are always adding more integrations.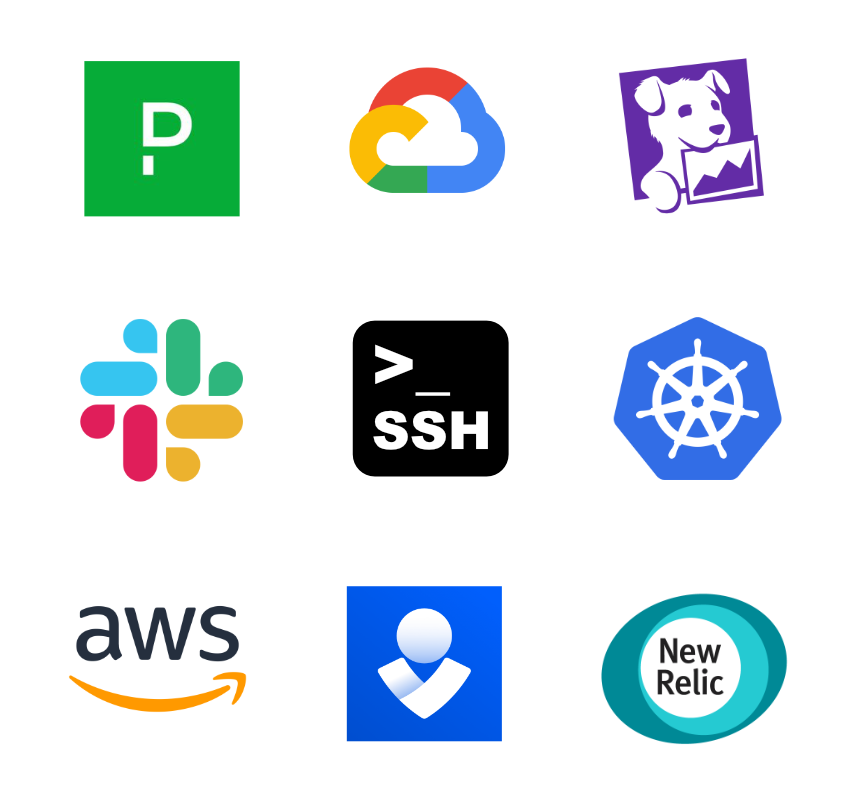 Step-By-Step Debugging
Build easy human guided workflows, allow your SREs to choose their own adventure.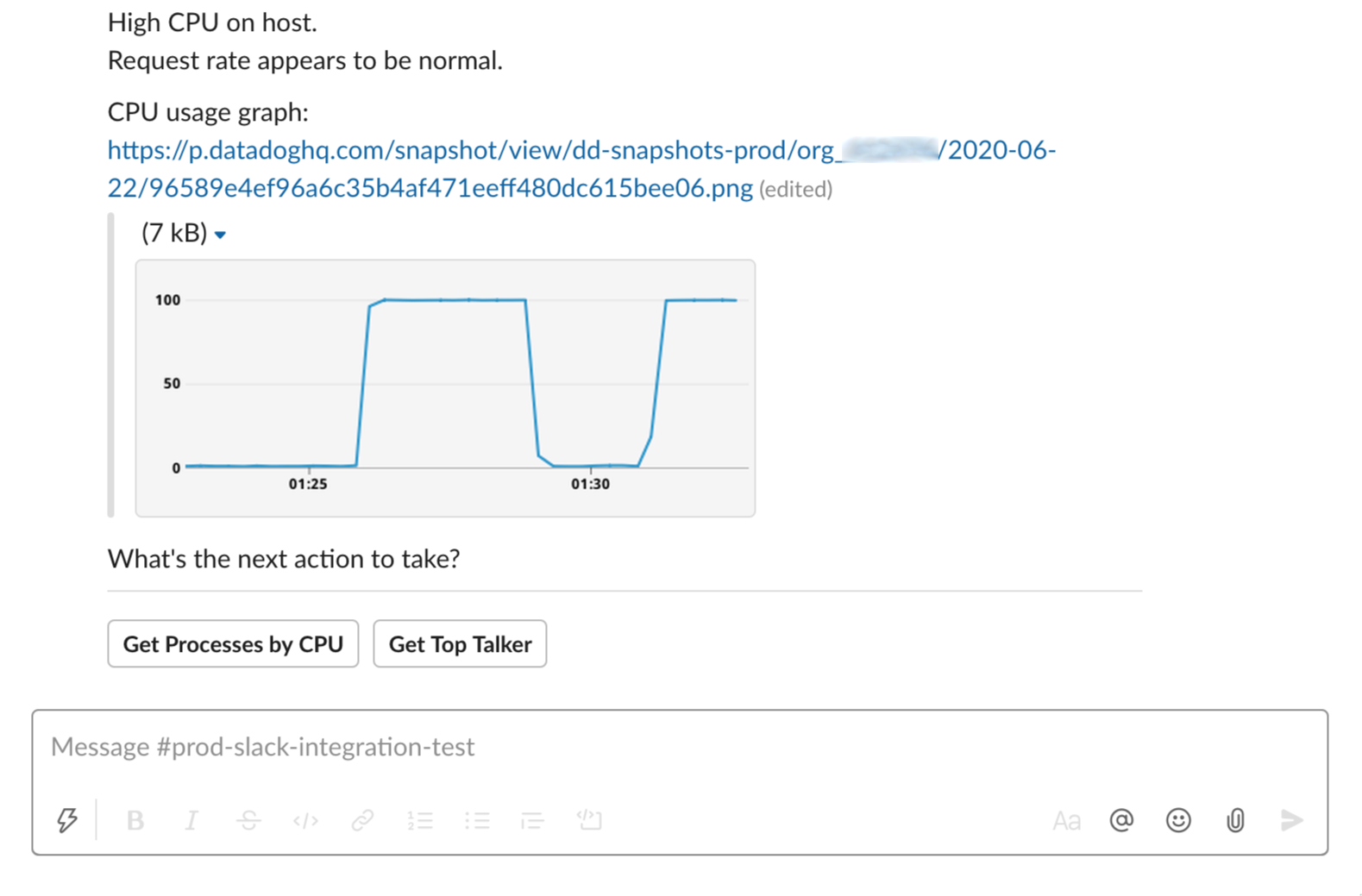 Focus On The Bigger Picture
Track your trends and root-causes over time to make sure you are focusing on what's important.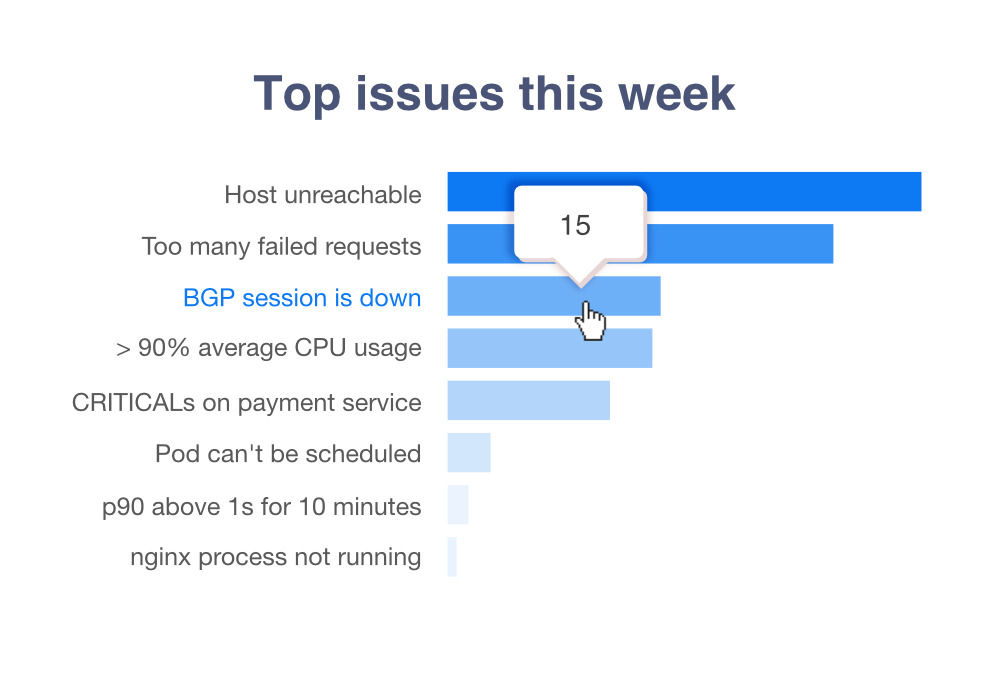 Economic No-Brainer
Faster time to recovery equals less downtime.
Less downtime equals better customer experience and more revenue.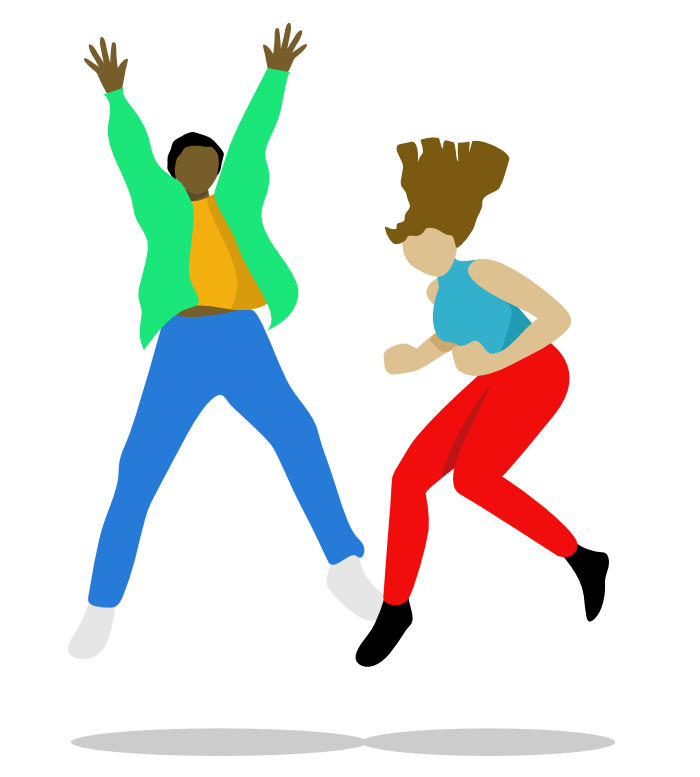 Let The Data Speak For Itself
What can we do for your service? See before you buy using the form below.
average duration of incidents
SLA without UnifyStack
SLA with UnifyStack
Engineering Hours Saved
Potential Revenue Saved
How It Works
We give you the platform to allow you to automate your response to incidents, no matter what your infrastructure looks like.
Get started in 4 easy steps:
Create a workflow and select a trigger for your workflow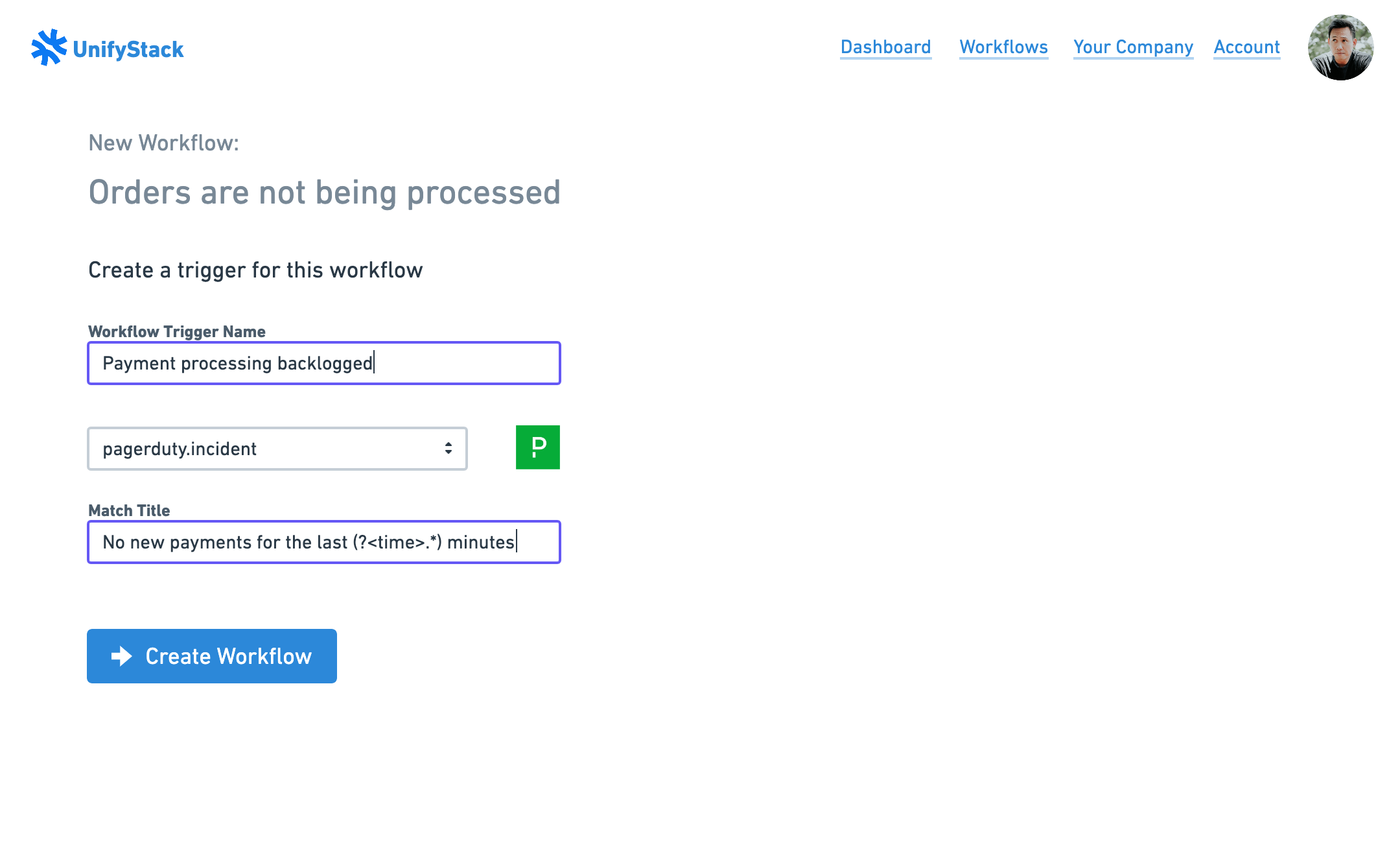 Customize your workflow, code optional.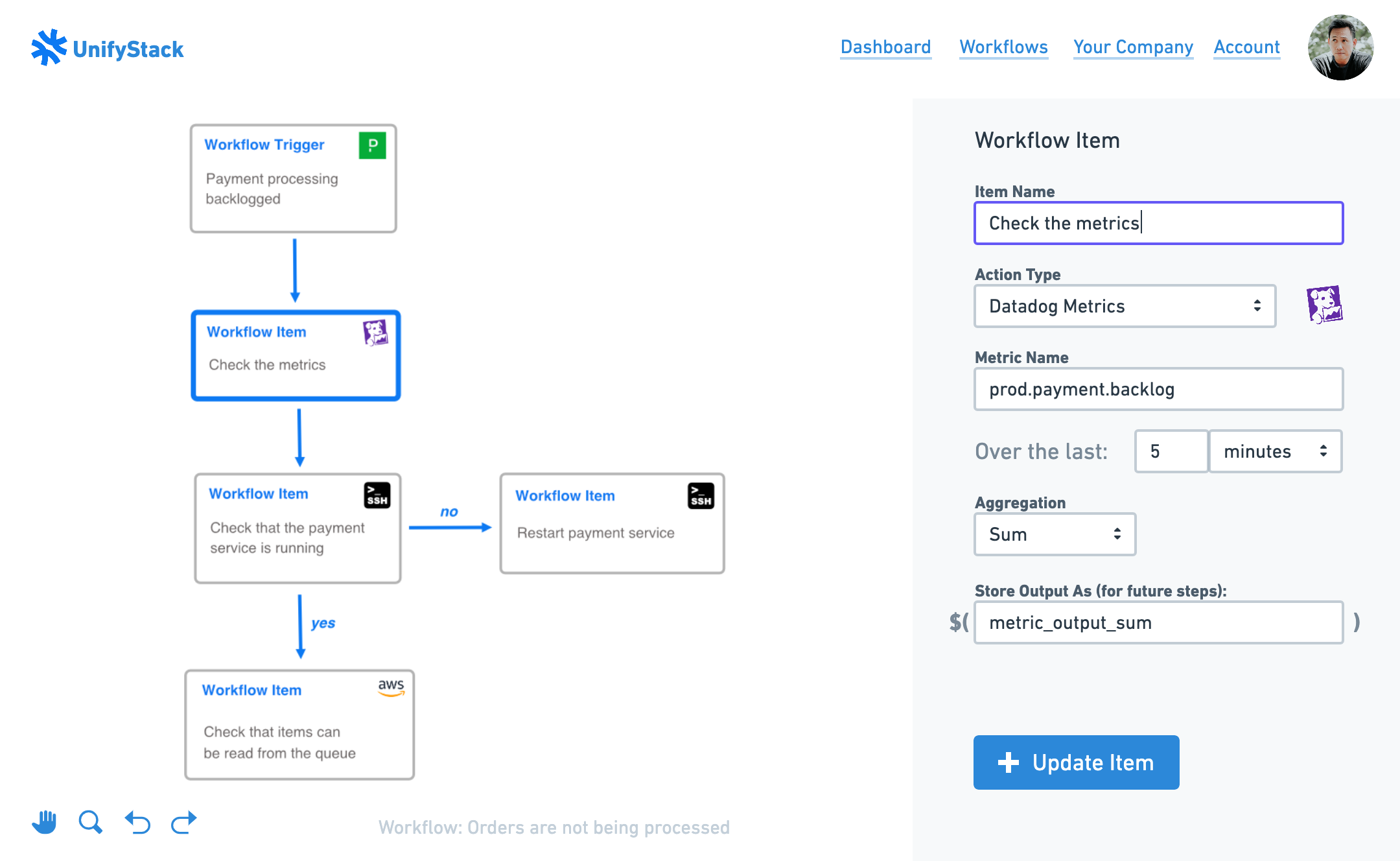 Make your workflow live when you've tested and are happy with it.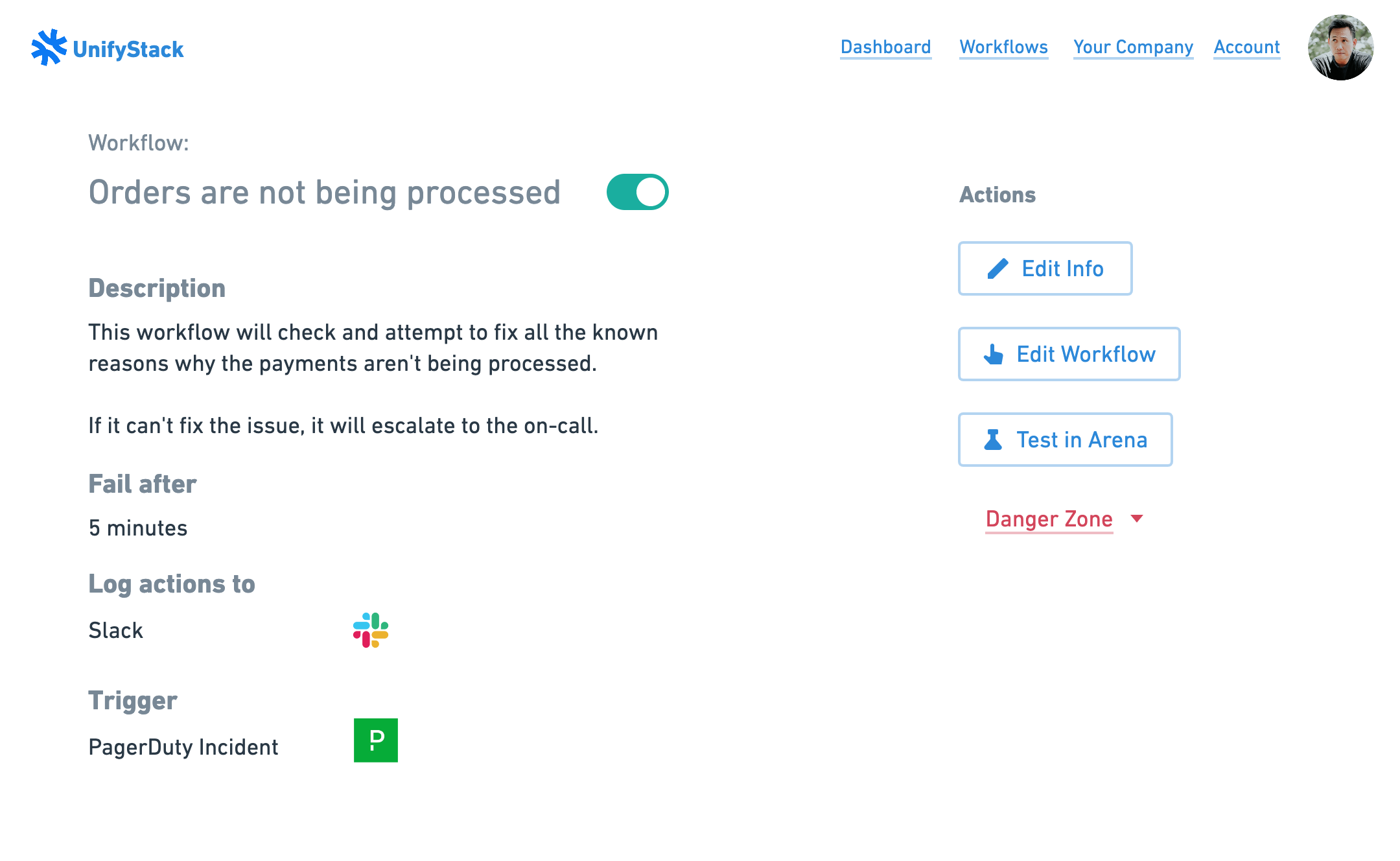 Marvel at the magic when alerts pop up. It's that easy!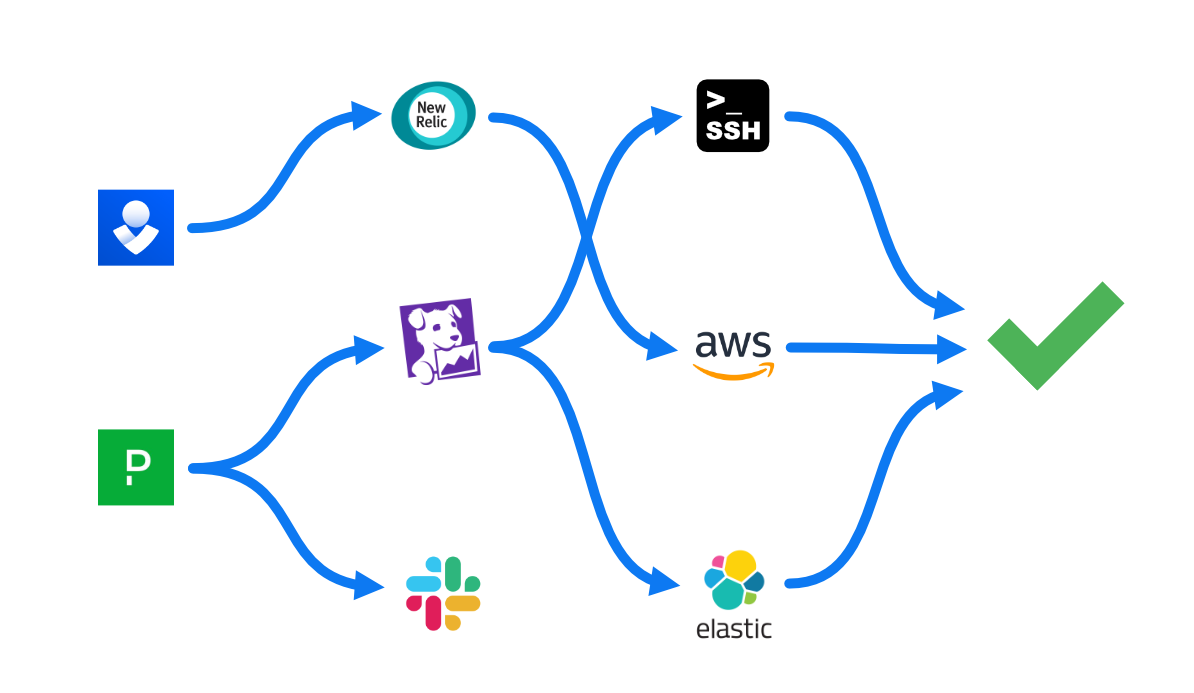 Because SREs needs some ❤️. © UnifyStack Inc 2020. All Rights Reserved