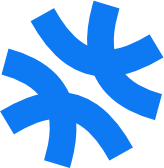 UnifyStack
Infrastructure and Operations Automation.
Painless operations, save engineering hours, avoid human errors.
FREE TRIAL * DOCUMENTATION
* Credit card not required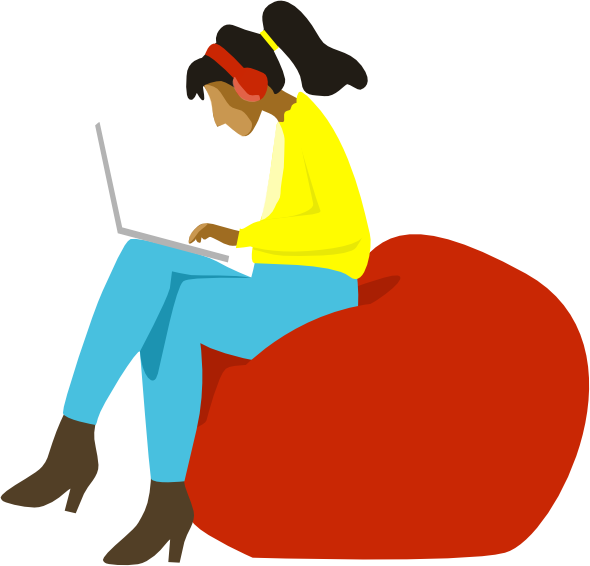 Put your ops on auto-pilot
Organize your operational best practices into repeatable event-driven or Slack triggered workflows. Automate incident coordination, diagnostic, and remediation actions to speed up recovery from service disruptions and simplify the lives of your ops team.
One platform, many usecases:
Incident enrichment
Put relevant data from your entire infrastructure in front of your ops team when they need it most. Help your ops team understand and mitigate alerts faster.
Chatops made easy
Create a centralized CLI experience for your team. Trigger workflows; control and operate your infrastructure or investigate alerts directly from Slack.
/unifystack kubectl get pods

More usecases: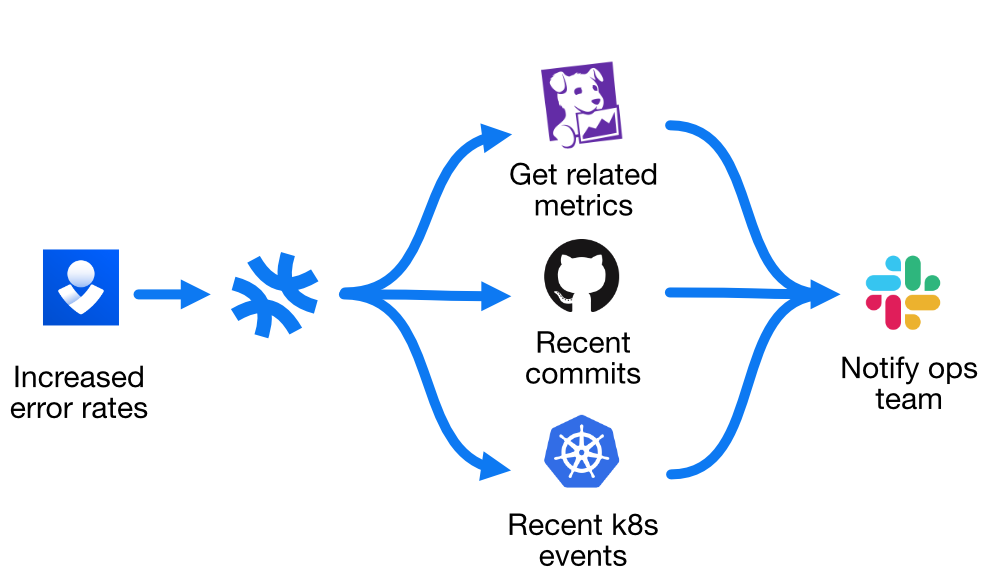 Improve time to mitigation
Automatically gather data and help your on-call get to mitigation faster.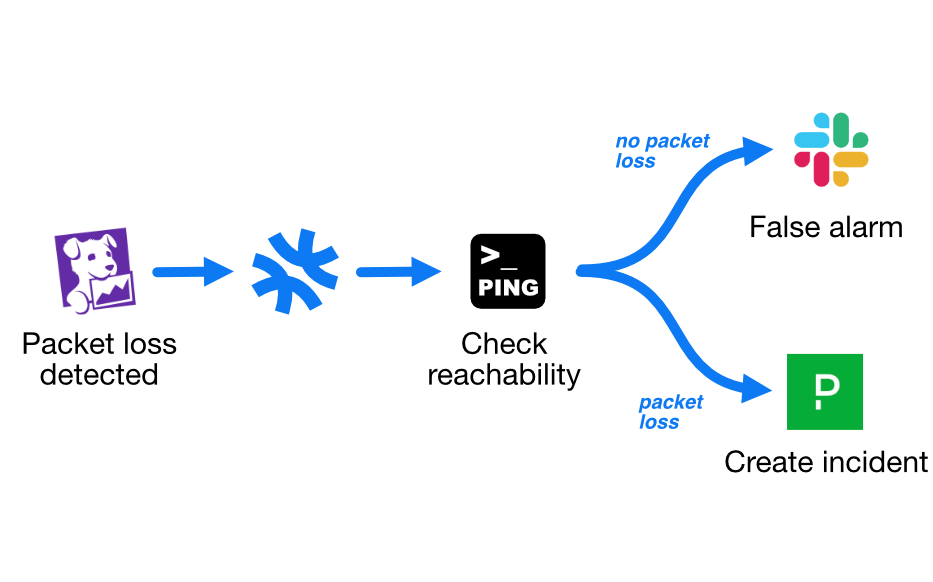 Eliminate false positives
Test on demand and make sure all your alerts are actionable.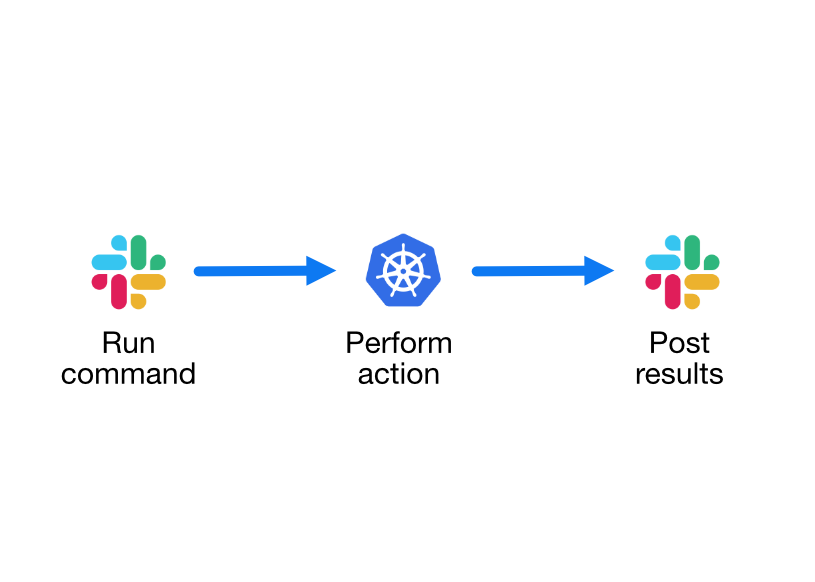 Centralized CLI with chatops
Trigger workflows directly from Slack, make everyone's lives easier.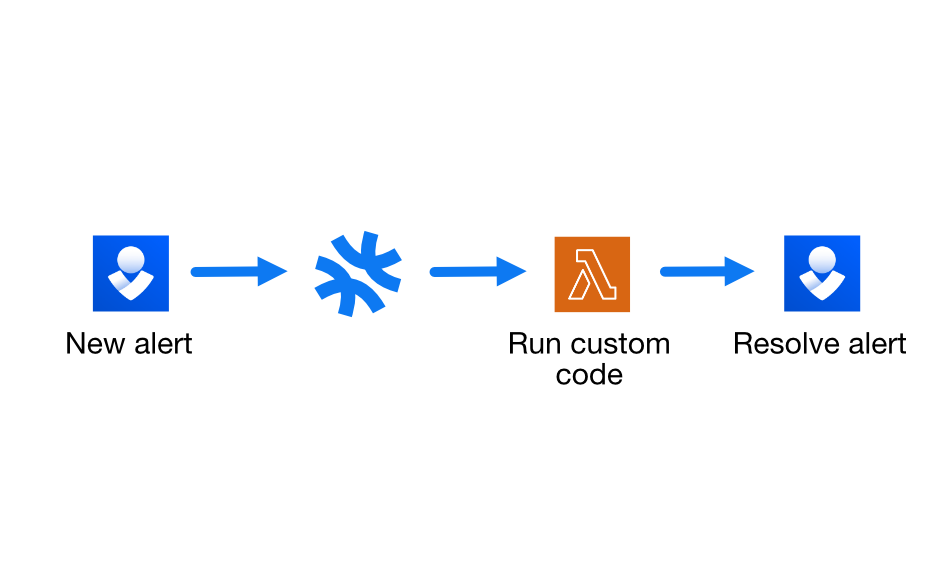 Run custom code
Run custom application specific code in response to incidents.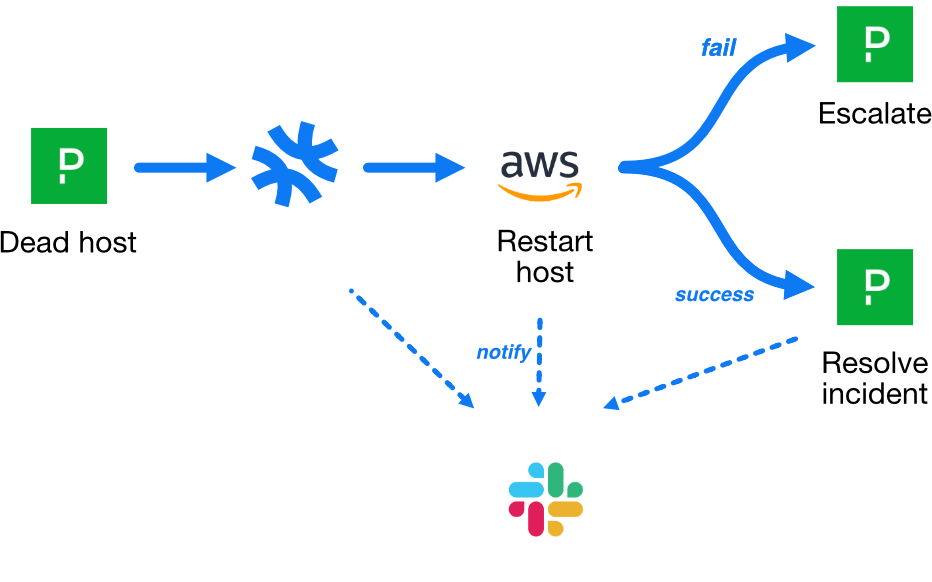 Reduce toil
Build automated remediation actions for your known issues.
Previous
Next
Improve time to mitigation
Eliminate false positives
Centralized CLI with chatops
Run custom code
Reduce toil
UnifyStack was built for...
Simplified On-call
Automate the tedious parts of your on-call and never investigate the same class of alerts twice. We make it easy to automate investigations and remediations.
Save On Engineering Hours
Ops eats up a big chunk of your engineers' time. Instead of spending time and money hiring and training more, free up engineers to work on more important tasks.
Exceed Customer Expectations
Fast and consistent alert response helps your team resolve incidents quickly and avoid manual errors. Your customers might not even notice you had an outage.
On-call Made Easy
On-call is easy when most of the heavy lifting is done for you.
Automate away the tedious parts of being on-call.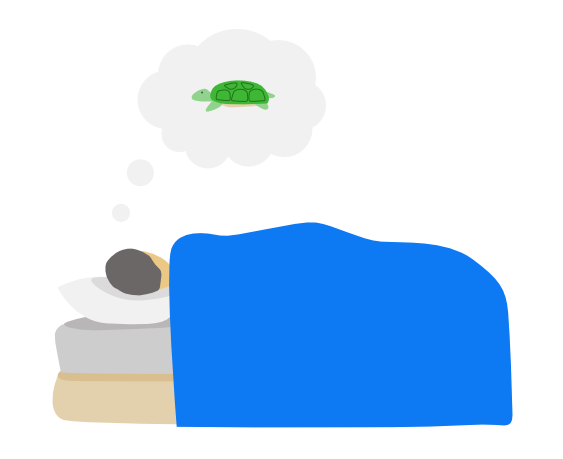 Plug And Play
UnifyStack works with the tools/services you know and love.
It does not replace your current tools so there's no switching overhead.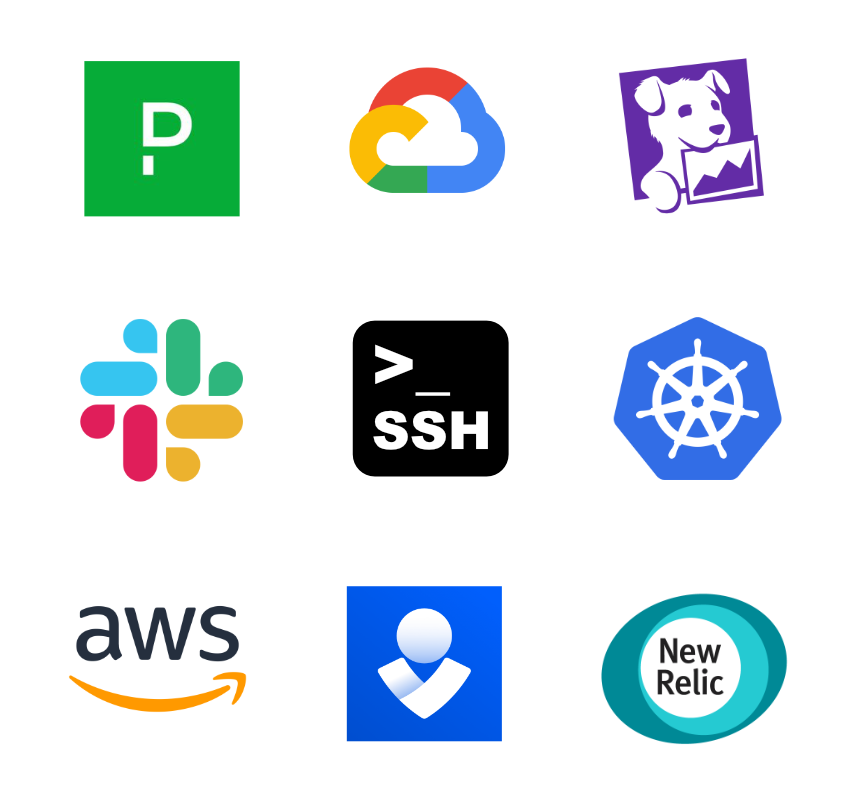 Human In The Loop
Automate a little or automate a lot. We make it easy to build manual decisions and approvals into your workflows.
Put the power in your engineers' hands.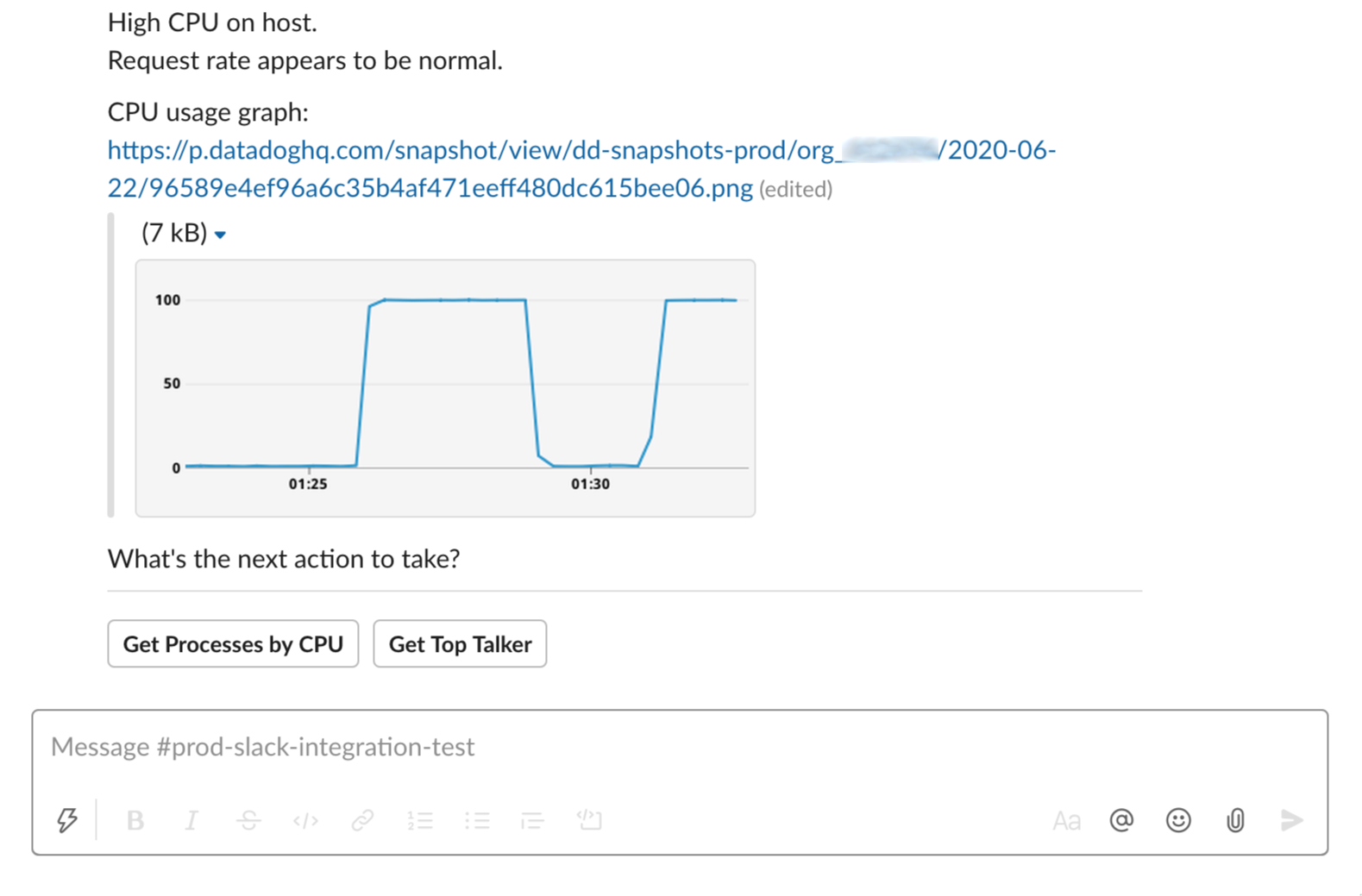 Focus On The Bigger Picture
Track your alert and root-cause trends over time.
Keep your team accountable, and focused on the most important task.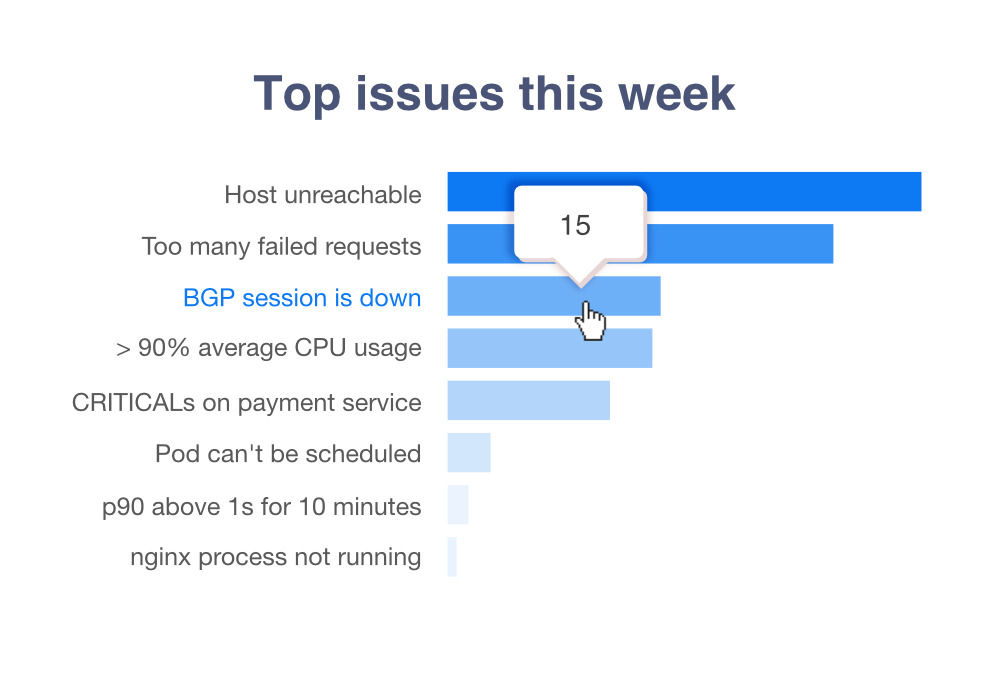 Economic No-Brainer
Faster time to recovery equals less downtime.
Less downtime equals better customer experience and more revenue.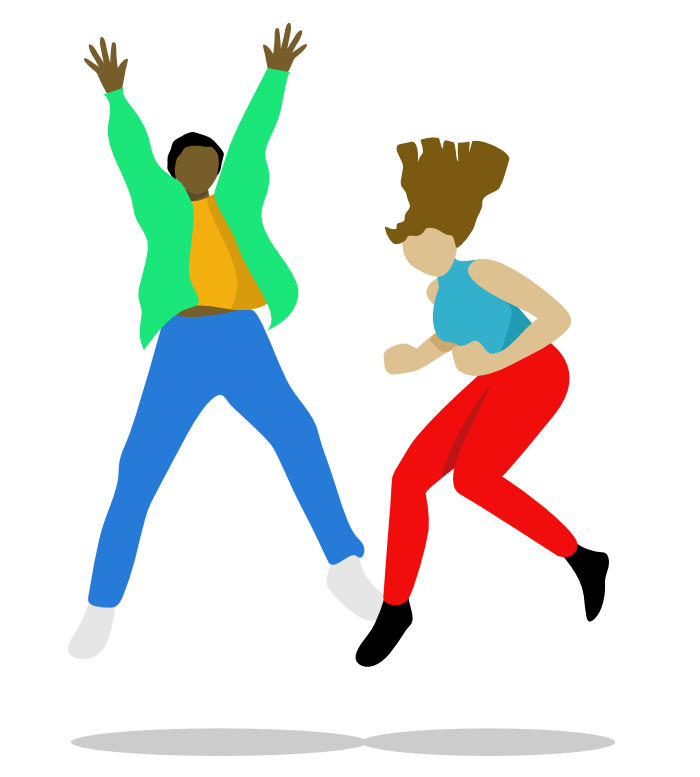 Let The Data Speak For Itself
What can we do for your service? See before you buy using the form below.
average duration of incidents
SLA without UnifyStack
SLA with UnifyStack
Engineering Hours Saved
Potential Revenue Saved
How It Works
We give you the platform to allow you to automate your response to incidents, no matter what your infrastructure looks like.
Get started in 4 easy steps:
Create a workflow and select a trigger for your workflow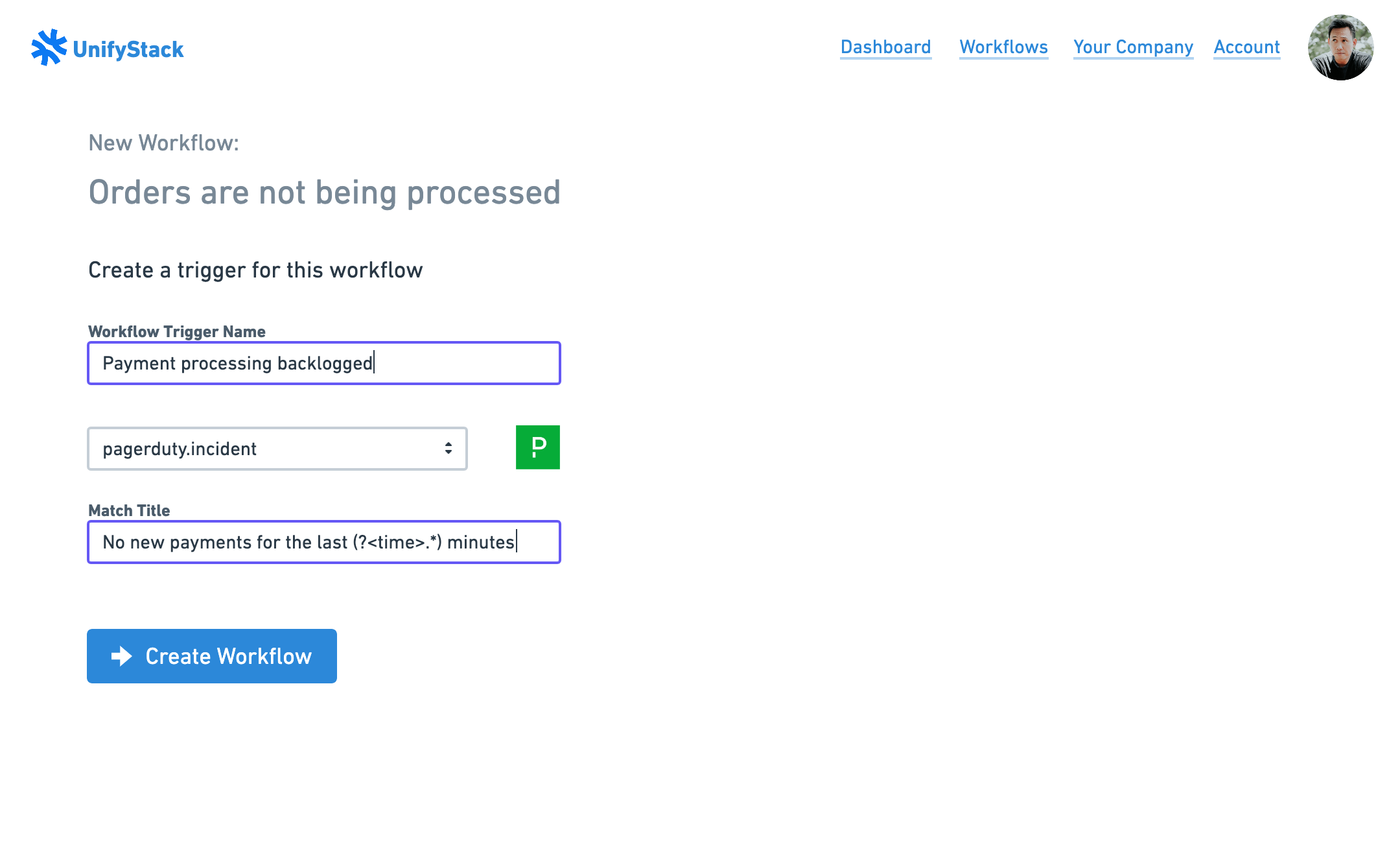 Customize your workflow, code optional. Or...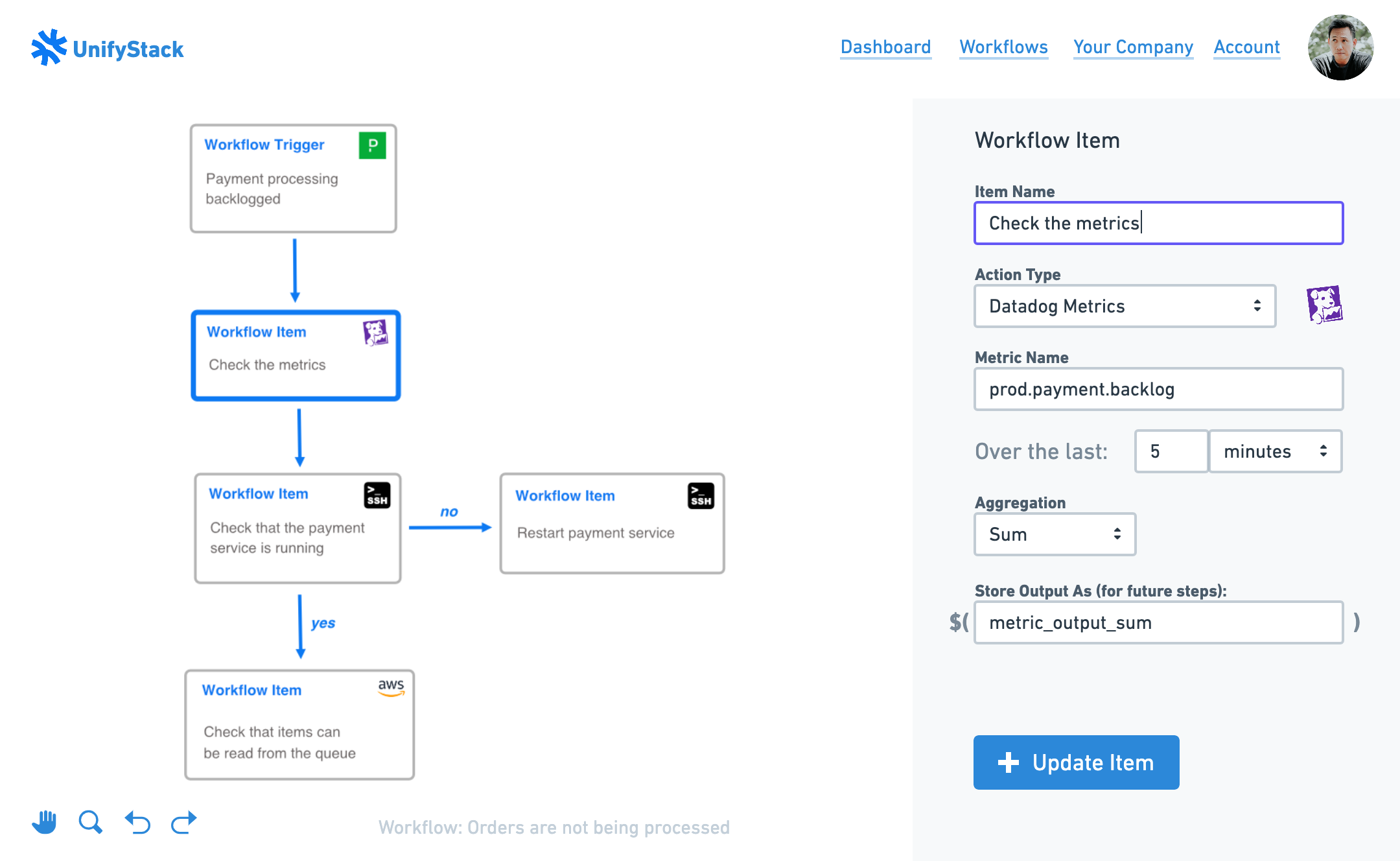 Define your workflow with yaml or json.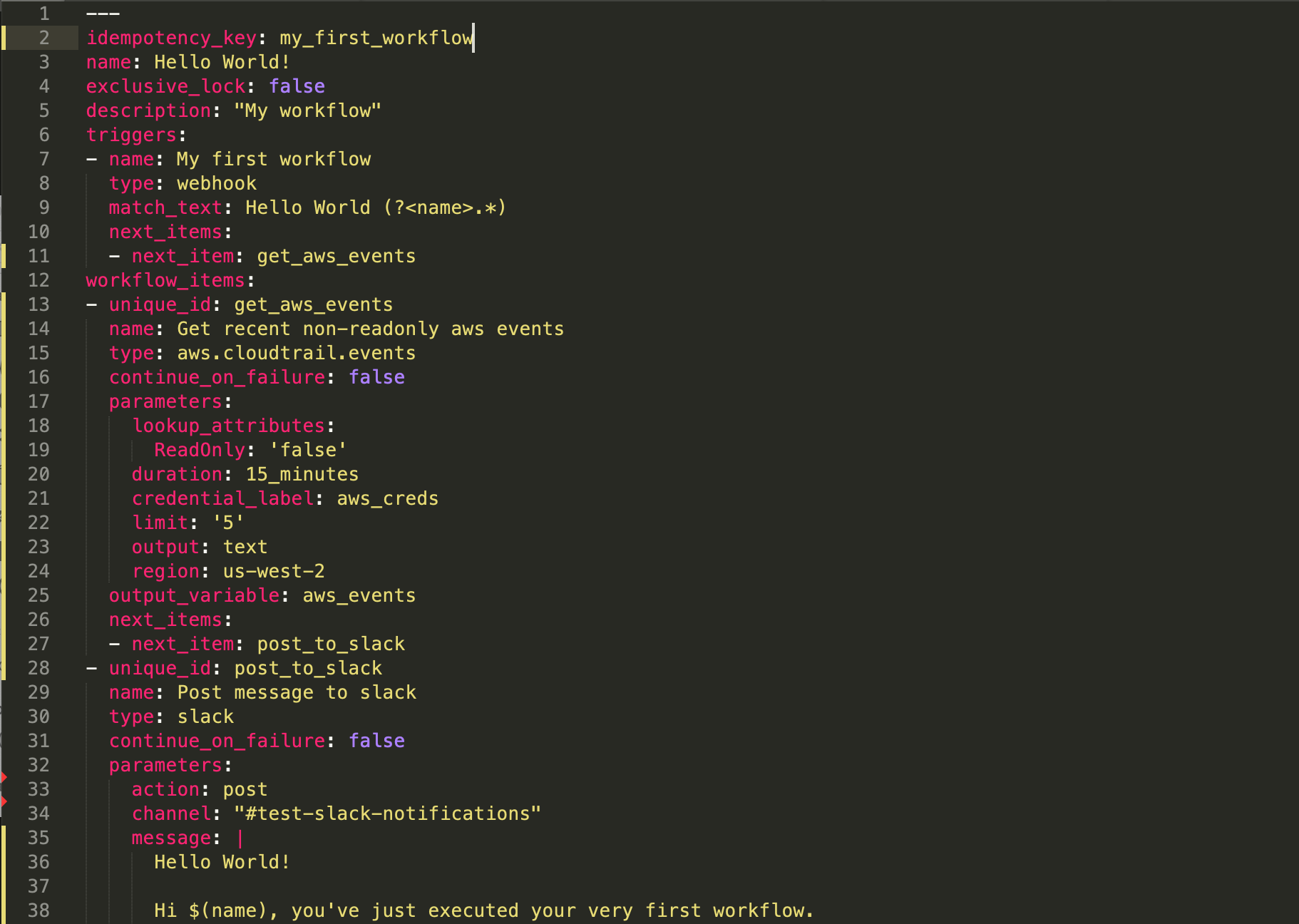 Make your workflow live when you've tested and are happy with it.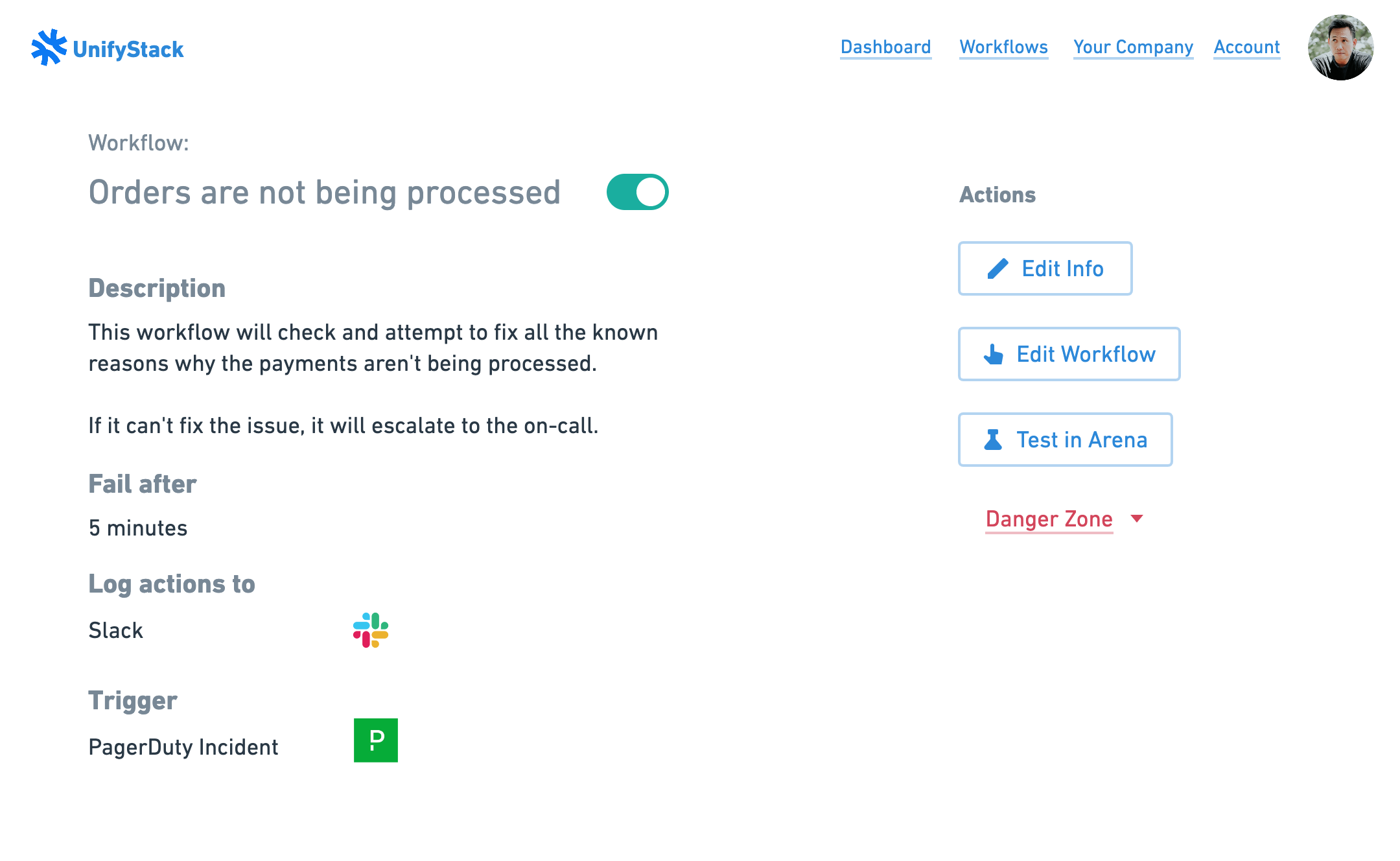 Enjoy simplified operations and delight your customers. It's that easy!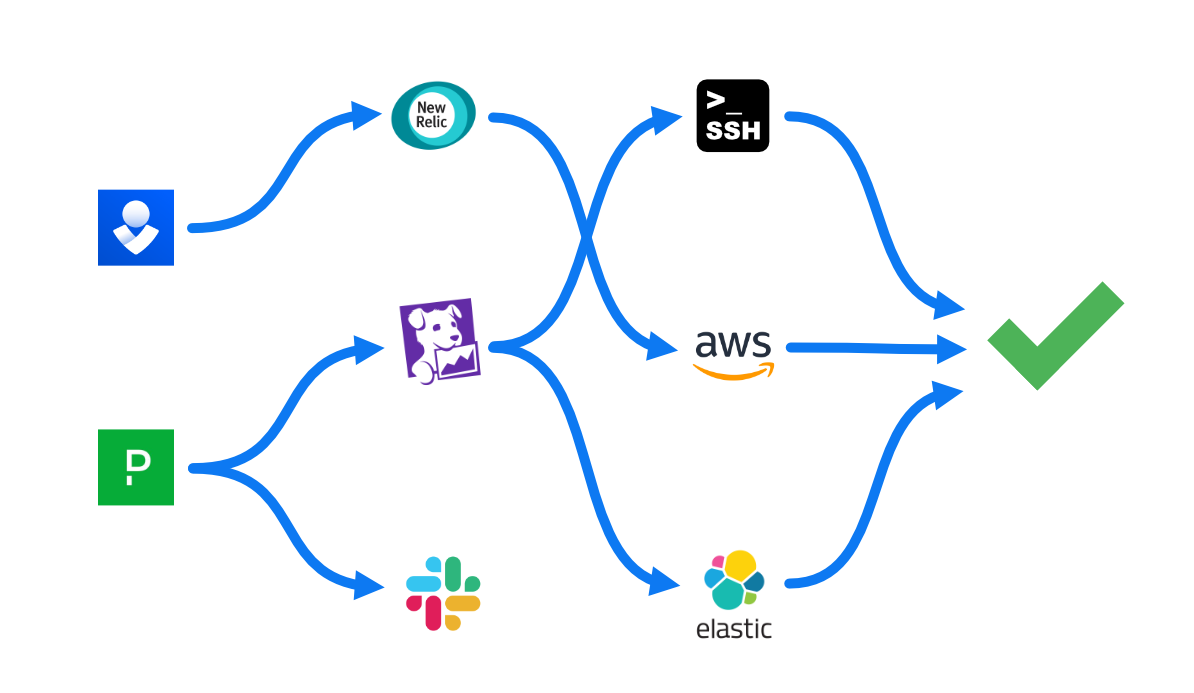 Because SREs needs some ❤️. © UnifyStack Inc 2020. All Rights Reserved